Rent a heavy long-range jet
We specialize in offering the Heavy Long-Range Jet category of private aircraft for our clients who require ultimate space and comfort during long range trips. Whether touring from Boston to San Francisco or from New York to London, this category's impressive capabilities make it ideally suited for a wide range of missions. If you need an leading edge aircraft to serve your business in the air, we can facilitate a solution tailored to complete your mission anywhere in the nation.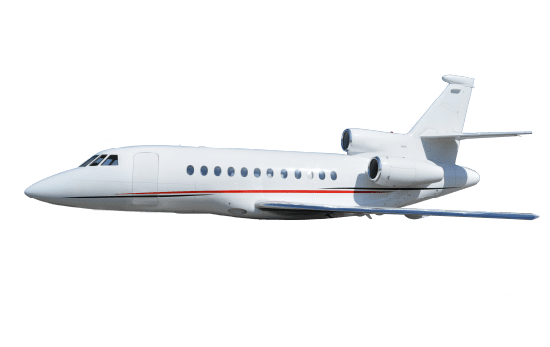 The long-range Falcon 900EX is Dassault's impressive blend of comfort, speed and long range efficiency. Released just a decade after the successful Falcon 900EX, this new aircraft improves upon proven quality to make it the most advanced and up-to-date aircraft in the series. This aircraft's impressive capabilities make it ideally suited for long range or high-capacity missions.
Our ample network of nationwide partner facilities and resources allows us to broker aircraft that can meet or exceed client mission requirements. Contact us today to let us know your mission needs.
Book your heavy long-range jet now